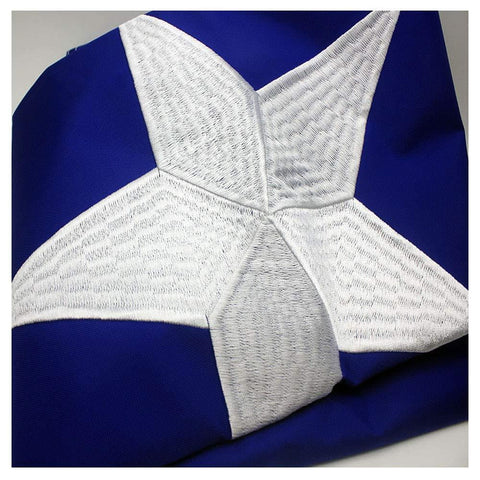 Texas State Flag 3x5 Ft with Embroidered Stars, Sewn Stripes and Long Lasting 420D Nylon
Our Texas flag is an original. Don't fall victim to "Cheap Knock Offs".The flag is made of Long Lasting 420D Nylon flag material with built-in UV RESISTANCE, RICH COLORING and EXPERT CRAFTSMANSHIP. Dry quickly. The dye has processed for UV fade resistant. 2 string brass grommets for hanging on a pole or displaying indoors. Fly your American flag proudly in RAIN, SNOW, and SUNSHINE! PROUD TO BE AMERICAN!
The best quality craftsmanship of any USA flag. Beautifully crafted, right down to the top notch embroidery on the stars. The stars are embroidered using densely filled rich white thread. The nylon stripes are sewn together with two rows of lock stitches for added strength. Four rows of stitching on the fly hem improves durability, avoids fraying quickly and will ensure a longer lasting flag.
Barcode: 659821032488