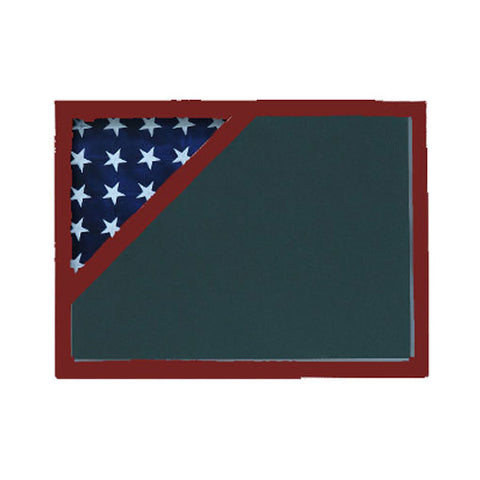 Shadow box for American 4'x6' Flag - Cherry Material.
Case will fit only for the 4x6 flag
American Medal Badge Photo Flag Display Frame.

The Shadow box to hold American flag, 4x6 flag. This Shadow box is designed to hold a only 4' X 6' flag.

The shadow box has an acrylic front piece for a professional display.

This shadow box is available in Cherry Finish.

Pick your backer among the official service fabric colors offered.

Size:16" x 22".
We offer the engraving plates for additional cost.
The flag case do not include any flag – the item for sale is only the flag case !
Barcode: 695510310086