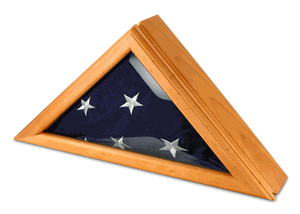 Officers Flag Display Case for 3Ft X 5Ft Flag - Oak Military Flag Shadow Box
Officers Flag Display Case for 3ft x 5ft Flag - Oak
Military flag display Box - Military Flag Shadow Box
The Officers Flag Display Case is a very impressive solid wood flag case at a great price.
This beautiful case is one of the best selling cases made and is available in a beautiful oak, Cherry and wallnut finish.
This flag case is designed to hold a 3ft x 5ft flag.
Barcode: