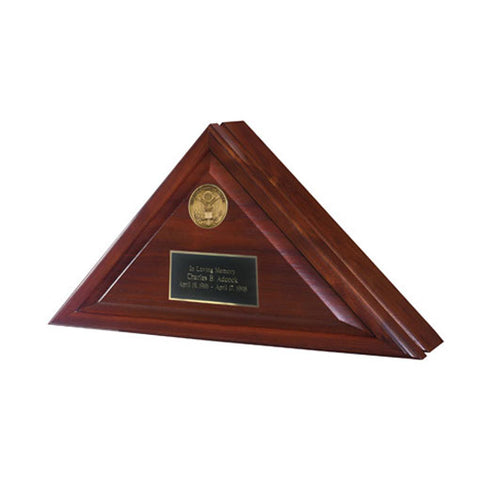 Heritage Flag Case - Great Seal Service.
Built to a Federally approved specification and recognized as the chosen flag case by the United States Military for our fallen Heroes; this case is constructed from solid Walnut wood and features an inlaid Great Seal and engraving plate. Great gift for any military personal and will hold military memorabilia.

It is Hand Made by veterans in North Carolina using 100% Sourced American Materials.
Solid Walnut Construction
Heirloom Walnut Finish
Includes 2.5" Brass Marine Corps Medallion
Shown with optional Black on Brass engraved Plate
Includes Velcro Friendly Insert for Medals
Individually Packaged. Fast shipping with secure buy. American Made for American Heroes.
Product Dimensions: 26L x 13H x 4.5D
Barcode: 659821053360