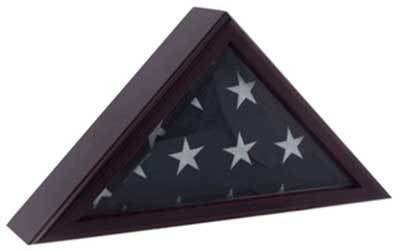 Flags Connections Veteran Flag Case Black,Veteran Flag Display Case
Flags Connections Veteran Flag Case Black,Veteran Flag Display Case
Introducing the Flags Connections Veteran Flag Case Black, a distinguished and versatile display case designed to honor the flag of a veteran. Crafted with care and precision, this solid wood case embodies superior quality while providing exceptional value for your investment.
Made in America, this flag case is a testament to fine craftsmanship. Constructed from genuine wood, you have the option to choose between the rich and timeless cherry wood, the classic and sturdy oak wood, or the sleek and sophisticated black finish. Whichever option you select, rest assured that your flag will be showcased in a case that reflects the reverence it deserves.
The Veteran Flag Display Case accommodates a range of flag sizes. Whether you possess a 3ft x 5ft Capitol flag, a 4ft x 6ft flag, a 5ft x 8ft flag, or the large flag that adorned a military memorial service—a solemn 5ft x 9.5ft flag—this case is designed to hold and protect it with utmost care. Simply ensure you choose the correct option that matches the size of your flag.
By investing in this exceptional flag case, you can be confident that your cherished veteran flag will be safeguarded and showcased in a manner befitting its significance. The Flags Connections Veteran Flag Case Black is a testament to American craftsmanship, offering you the opportunity to preserve and honor the memory of a veteran with grace and dignity.
Barcode: 659821297825