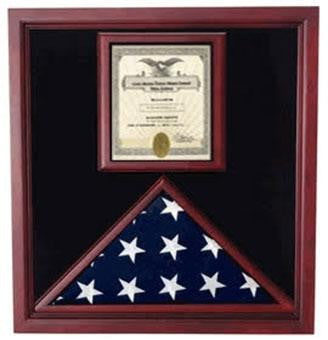 Flag Connections Veterans Made Flag Document Case, American Flags 3 x 5
Display your flag with this elegant flag and document case made from solid oak and 100% made in USA.
Along with your case you will also be able to securely display a 8.5 inch x 11 inch document in the document holder. It has a museum quality plexiglass viewing pane and the back board is covered in rich, luxurious Back felt.
There is plenty of room, in this case, to hang medals and other memorabilia.
Barcode: 659821272846