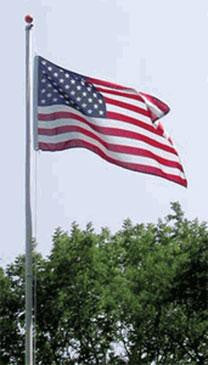 Flag Connections 20ft Flagpole - Great gift idea
This pole is the latest version with increased wall thickness for added durability and many other improvements.
The sections join together to form a 22ft pole.
The wall thickness is 16 gauge (0.0625"). The exposed height is 20ft as 2ft needs to be cemented into the ground.
A plastic sleeve is included so the pole can be removed. This kit is designed to be installed at home without expert assistance.