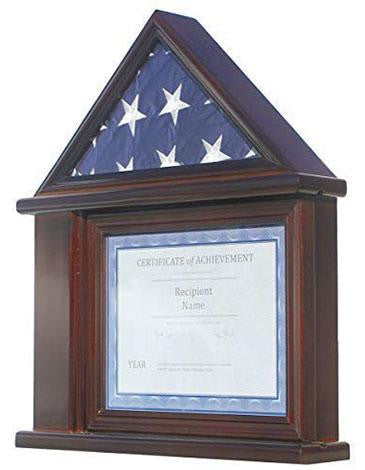 Flag Connections Flag Display Case Certificate & Document Holder Frame
This is STRICTLY for a 3' X 5' flag which should be about 13.5"W X 6.75"H when folded. The flag is usually given to a military serviceman from a mission or a flag that has been flown in a base or place of significant meaning. Or, a flag that is from a Flag raising ceremony.
Solid Wood WALNUT Finish shadow box. All-in-one Flag display case holds a standard 3' x 5' flag with attached certificate frame to proudly a 8.5" X 11" certificate/Document landscape style. The display case has real glass front, with easy access from the back. You can stand this on a countertop or hang this on the wall. Metal brackets are already on the back for hanging.
Barcode: