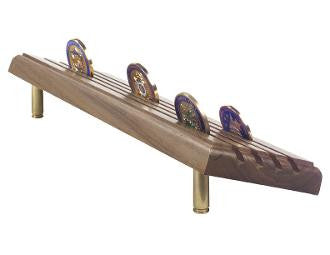 Coin Display Stands up to 48 Coins - Walnut
COIN DISPLAY STANDS
Military Coin Display - American Made.
Military challenge coins are beautiful mementos of service and should be displayed with dignity in the home or office. They inspire confidence in achievement and build morale in a unit, small symbols of great pride and should not be tucked away in a drawer gathering dust. 
This Challenge Coin Rack (available in both warm Walnut Wood )  is an ideal way to showcase these coins of honor.
Barcode: 659821277100