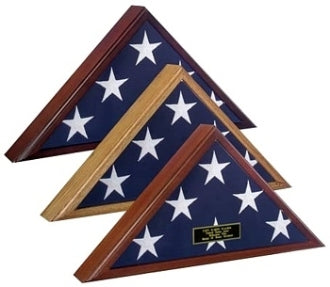 4 x 6 flag Display Case, 4ft x 6ft flag display case
4 x 6 flag Display Case, 4 ft x 6 ft flag display case, Capitol Flag Cases Ceremonial flag display cases handsome special flag case display 4'x6' flag, 4'x6' flag display case.
For 4'x 6' Flag

 

(Measure your flag before ordering!)


Available in Cherry or Oak Finish

Glass Front

Removable Back Panel With Turn Button Closures

Wall Mountable With Hardware Included

Inside Dimensions: 22 1/8" W x 11" H x 2 5/8" D

Outside Dimensions: 25 1/2" W x 12 1/2" H x 3 1/4" D

Made In America

Measure your flag first to ensure you are ordering the correct size flag case!
Barcode: 685645813774