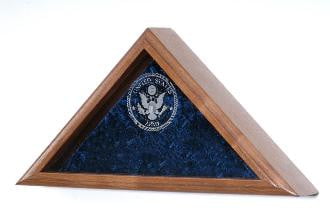 US Navy Flag Display Case
US Navy Flag Display Case
Our Navy flag case is hand made by American Navy Veterans, it is handmade case, and made from top quality wood.
We offer a laser Engraved Service Emblem ( so we can laser engrave the navy logo on the front part of the flag case ) Flag Cases are exquisitely crafted in your choice of solid oak, walnut, cherry, or mahogany.
We offer double-strength glass front of the Navy Flag Display Case. We can Laser Engraved the front glass with your choice of Service Emblem of the navy and any personalized text
The back panel of your Navy Flag Display Case is layered with crushed velvet, making this the preeminent flag display case available anywhere today.
Barcode: 685645834984