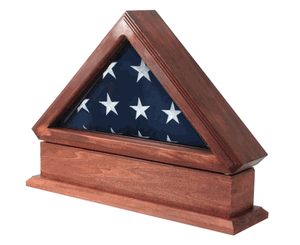 Flag Display Case AND Pedestal for American Flag
Flag Display Case AND Pedestal for American Flag
The Flag Display Case AND Pedestal for 3ft x 5ft Flag sets are crafted from solid maple wood and are available in a beautiful oak or cherry finish.
These flag display and pedestal sets are made
in the U.S.A. and are a great value.
This flag case is designed to hold a 3ft x 5ft flag and comes with the matching pedestal.
Barcode: 659821019830